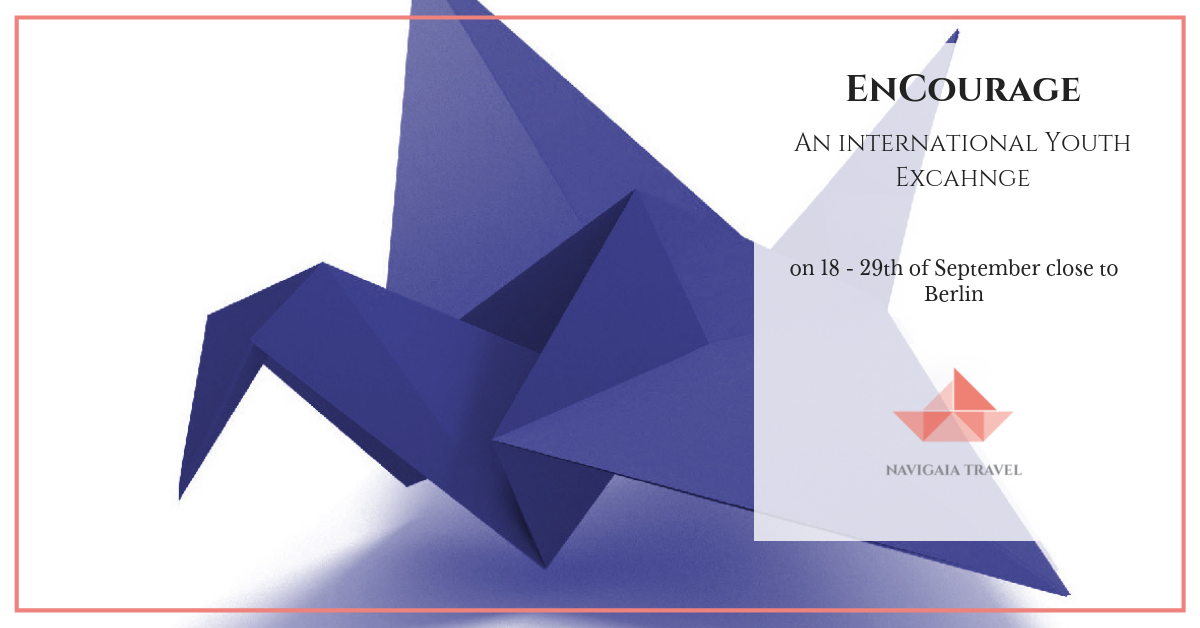 EnCourage Youth Exchange
18/09/2019

-

29/09/2019

|

free
********CALL FOR PARTICIPANTS ********
for EnCourage, Advanced Planning Visit (APV) and Youth Exchange!
EnCourage is an action-oriented project focused on mobility and social inclusion of young people with fewer opportunities, through a variety of activities embedded in the archetypal story pattern of "The Hero's Journey".
EnCourage gives a playground where participants can experience, reflect and improve their personal and intercultural competencies with a focus on cultural awareness and tolerance.
? During the project, great focus will be given on activities. Signing up for EnCourage means creating your own "Hero`s Journey´".
? APV: 15-18 July 2019 (travel days included)
⛺ Youth Exchange: 18-29 September 2019 (travel days included)
? Location: Grünheide-Kagel (close to Berlin, Germany)
✊Partners & eligible countries: @Danish Youth Team (Denmark), YOUTHub(Bulgaria), Agora Aveiro (Portugal), Asociatia SE POATE (Romania), ReCreativity (Hungary), Brno Connected (Czech Republic), Vega Youth Center / Vega omladinski centar (Serbia), Youth ID (France)
?Hosting organisation: Ideen³ // Räume für Entwicklung Germany)
? Info website: www.encourageproject.org
?Application form: bit.ly/EnCourage_Apply
In case you have any questions, reach out to navigaia.encourage.project@gmail.com
This project is funded by Erasmus+